Fast, reliable, secure.We are the best because we care
Indiafin specializes in providing managed ultra low latency financial server hosting & exchange connectivity services for the high frequency and low latency trading community.
You can all the leading exchanges using our managed proximity hosting services taking advantage of high-speed fiber connections ensuring the best trade and successful transactions when time is critical.
High frequency trading strategies are characterized by unusually short position-holding periods. In high-frequency trading, programs analyze market data to utilize trading opportunities that may open up for only a fraction of a second to several hours.
High frequency traders compete on a basis of speed with other high frequency traders and need to have the fastest connections with the lowest latency possible in order to run successful strategies.
Low Latency Trading Servers
Low latency trading counts on shaving every microsecond off of a transaction life cycle. Ultra Low Latency can be achieved by placing servers as close to the exchange as possible. By running connections with the least amount of distance and hops as possible, traders can ensure that they are getting the best possible edge in the market.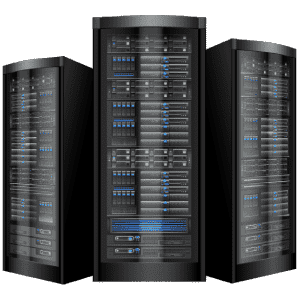 Indiafin provides quality and value in Standard Hosting package with providing in high quality web hosting services.
Our Standard web hosting package includes all you need to start and maintain a successful web presence.


Features include the following :
1000 MB disk space
1 GB/Month Traffic
10 POP3 e-mail accounts
Unlimited e-mail forwarders
Unlimited e-mail autoresponders
Web-based file manager
Custom HTML error pages
Personal CGI-BIN directory
Preinstalled CGI scripts
Perl 5
PHP 5
Graphical site statistics
Access to raw log files
Access to error logs
Unlimited FTP updates
Personal Control Panel
Site transfer utility
Powerful dual-processor servers with at least 1 GB of RAM for ultra-fast response times
RAID-5 SCSI hard drives for the ultimate in reliability and failover redundancy
Free unlimited technical support to our clients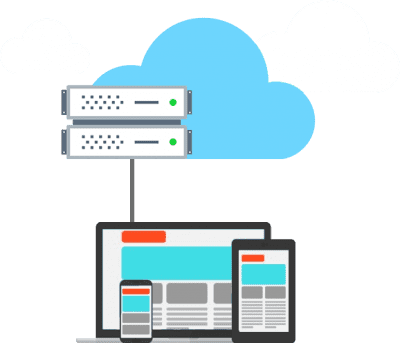 Indiafin is an established and reputed industry leader and specialized in providing hosting infrastructure and services to Magento customers who require a secure and reliable environment for their Magento E-commerce solution.
Boasting about decades of experience in the web hosting industry, Indiafin has earned a comprehensive profile of Magento Web Hosting Services which help clients across several industry verticals. An icon in the web hosting industry; Magento Web Hosting Services provides several customization options and tuning capabilities for setting up an online store on a prompt basis.
Our objective is to establish reliable hosting alternatives for Magento customers through Indiafin who specialize in providing Magento hosting infrastructure and services, create strategic partnerships that allow both companies to grow, and provide Indiafin with appropriate backing and support to ensure success in meeting service level commitment to customers.
WordPress & Joomla Hosting
CMS Hosting Services are the complete web hosting solutions targeted toward the enterprises or individuals who are intended to conduct CMS businesses. Various CMS tools are designed and developed for managing and promoting online sales. Indiafin is a place where you can find solution to your various CMS hosting packages related requirements. The complete package of our Affordable CMS hosting services includes numerous CMS tools, which are beneficial for endorsing your products and services online. Some of the tools offered by us are:
Merchant account services
Web promotion secure socket layer
Database support
Secure transactions
Shopping carts
Advertising packages etc.
Being a renowned CMS Hosting provider in India, we ensure quick loading of your website by offering sufficient size of bandwidth that supports speedy access of the web page. Utmost importance is given to Search Engine Optimization, as it plays a major role in diverting visitors' traffic to your website. Complete safety of the sensitive information of the customer always remains an important issue for our organization.
Although, there are numerous CMS hosting providers, but it's better to choose the one, which can understand your needs in a better way and serve you with the cutting-edge technical expertise. There are certain things that make Indiafin the most preferred CMS Hosting Company, based in the country. Some of them are:
We provide 24 X 7 customer and technical support for beneficial CMS hosting
Backed with Secure Socket Layer (SSL) compatible host servers for the execution of credit transactions.
We host server with fast data centre.
Our company has made proper arrangements for monthly file and database back up.
We provide singleton IP address.
We have maximum server uptime.
We offer sufficient number of POP's, three e-mail addresses, aliases and free forwarding as well
Equipped with e-mail auto responders.
Our servers provide full FTP access round the year.
Flawless data support like MySQL or postgresql.
Hosted on Private and Secure Server.
Powerful WebAdmin Control Panel (demo)
Multiple FTP logins
Web Based File Manager/Editor
SSH Access
Unlimited Email Accounts.
WebMail System.
CGI, Perl, PHP, MySQL Support
Zend Optimizer, PHP Accelerator.
SSL Secure Server
Microsoft Frontpage Extensions Support.