Problem solving is our passion, eCommerce is our expertise.
Ecommerce is such a big part of our everyday lives, it's hard to remember what life was like before the web gave us instant access to the products we want. The volume of sales, returning visitors, and positive response are all directly related to the insight and technical skills with which the site is crafted.
Ecommerce sites, when built to meet the expectations of users, are the place where consumers come back to again and again. At Indiafin, nothing is left to chance, we are true partners in the success of our ecommerce clients.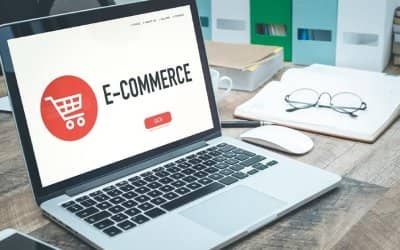 Choose the plan that best fits your ecommerce web designing needs

The open source ecommerce Platform to Go Further!
Indiafin ecommerce web solutions makes it incredibly easy for anyone to launch a professional, fully customized online store.
Accept Credit Cards Online
We'll setup with your own account, or you can integrate your store with over 50 payment gateways.

No Transaction Fees / No Monthly Fees Ever / Cheap ecommerce web design
Unlike our competitors we don't take a percentage of your sales or charge a monthly fees at the end of every month.

Reports to make you more money
With over 65 business intelligence reports  and ecommerce web design inspiration ideas in built (such as top selling products and average revenue per order), We help you make better decisions which mean more money in your pocket with less work.

Professional Store Designs
We don't select built - in designs but customised according to your needs and requirments.

Rock Solid Security
Your data in open source ecommerce is always safe and secure thanks to our military-grade servers, security and infrastructure.
Built-In Marketing Tools
Start a newsletter, create coupon codes, add bulk discount pricing, export to Google, web design inspiration and more.
01

Design Features
Dozens of templates to choose for ecommerce web design services
W3C/XHTML compliant templates Easily
Integrate your existing design Edit templates
In Dreamweaver Drag and drop layout
Customization Edit HTML and CSS in your
Browser Upload a logo or use the logo editor
Change website text using your mouse Edit
Email templates from control panel Works in
All popular web browsers Web-based control panel for ecommerce web designing
02

SEO Features
Fully SEO optimized HTML
Optimized by SEO experts
Per-page optimization (title, etc)
Proper use of H1...H6 tags
Automatically generated robots.txt file
SEO friendly links
Toggle SEO friendly links
Automatic sitemap XML file
W3C valid templates
03

Tax Features
State-based taxes
Country-based taxes
Unlimited tax rates
Prices inc/ex tax
Flat tax option
Tax rate display in store
Tax shown on invoices, etc
Flexible tax rules and flow